Impressum:
We are a Dutch family, in 2008 we moved to Hungary. We have specialized in the production of biminitops and related products.
We proudly introduce our series Biminitops.
These are designed in our own workshop.
The use of CNC machines allows us a quick way to produce biminitops in many colors and sizes, in a constant high quality.
Most products are manufactured to order.
If you have any questions, or would like further information, please do not hesitate to contact us.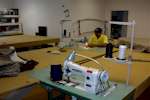 Our Address:
Fparts Kft
Bulcsú utca 21
H-2120 Dunakeszi
Hungary / Hongarije / Ungarn

Handelsregister - Kvk - Cégjegyzékszám: 13-09-128361
UStID - Vat nr. - BTW nr.: HU14743829

Tel. - NL - Tel. +31 61 805 1155 (06 1805 1155)
HU - Tel. +36 20 2858255 (0620 2858255)

Email: sales@biminitop.eu

www.biminitops.de

We're a Hungarian based company offering quality items at prices far cheaper than the high street.
Every item is carefully packaged using the latest technology to ensure safe shipment to you. Enjoy your visit!